One-Stop Solution For All Nails & Beauty Services
ManiBliss Organic Nails
& Spa!
Are you looking for a top-quality nail salon in Alpharetta, conveniently located just 30 minutes away from Atlanta?
Look no further than ManiBliss Organic Nails & Spa! Our premium nail shop offers a unique combination of more than 20 years of experience, high-end hand-picked products, and the best nail care hygiene practices and procedures.
As the best nail salon in the area, we pride ourselves on providing excellent customer service and creating the ultimate pampering session for our clients. Our organic nail services are the perfect retreat from an exhausting day, allowing you to indulge in a world of beauty, relaxation, and extravagance.
Discover why ManiBliss is one of the most highly recommended nail salons in the region. Book your appointment now and experience the ultimate in beauty and wellness at our salon.
ManiBliss stands for excellence, commitment, and quality.
We don't take risks with your nails!
ManiBliss number one priority is health and hygiene. Your nail health is as important to you as it is to us. Therefore, ManiBliss does not compromise or cut corners in nail hygiene, including sterilization and sanitization. As experienced members in the beauty industry for over 20 years, this is a must for us and ingrained in every staff member as a part of our everyday practice.
Why should you choose us?
Many factors make us stand out from other nail spas and have helped us build a solid clientele.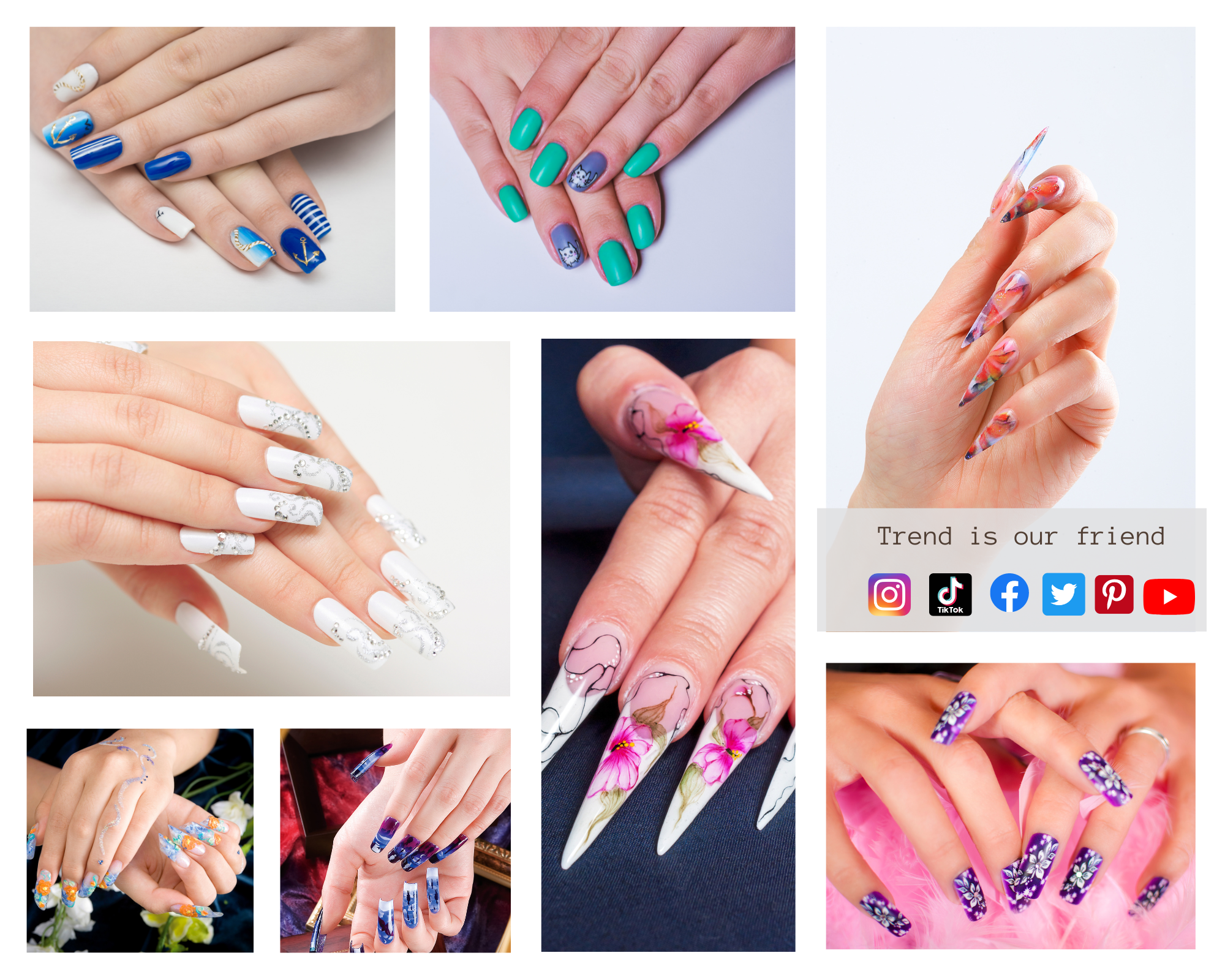 Customized, Unique, On-Trend Designs
Nail trends change with time, and ManiBliss follows! Saw something you like on Instagram, Facebook, Pinterest, or TikTok? We can create any design of your choice, and if you can't decide or have no particular design in mind, we can suggest the best and most trendy one that will look good on you. Make sure you follow us on all social media pages for weekly updates on our designs.
Hand-Picked High-End Products
Our client's well-being is our top priority, and we only use the best, most premium, and high-end nail care products. Our owners personally go shop for the best products. We do not use cheap or low-quality products to maximize our profits, as we take pride in being a client-oriented nail salon that puts client satisfaction and safety above profits. With our regular everyday products, we have also added some organic & vegan-friendly products for clients who like to choose this service.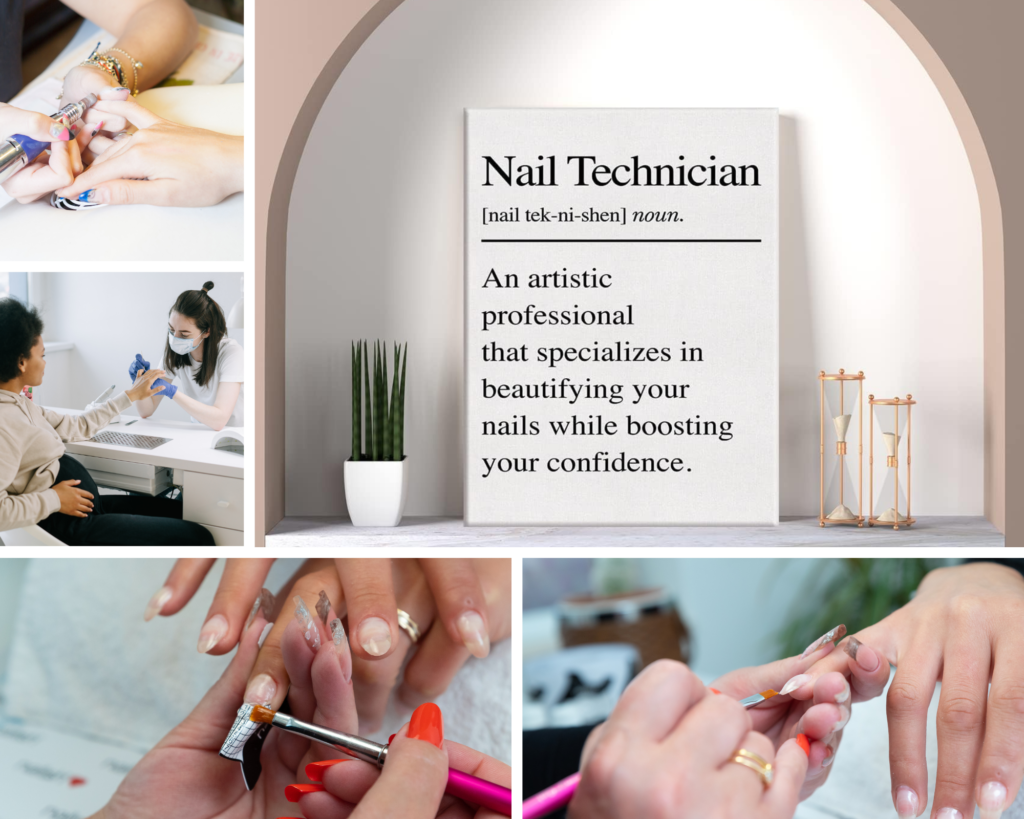 Experienced Staff and Nail Techs
We have been in the nail care industry for over 2 decades and only hire people with proven experience and a good reputation. Most of our nail techs have more than 15 years of experience.
Reinvested & Upgraded Facility
Manibliss includes an extensive 3000 sq. ft facility with recently installed 18 BRAND NEW luxurious pedicure spa/massage chairs. So whether you are taking yourself out on a self-care date or want to go for a pampering session with your girl squad, ManiBliss is the perfect place for you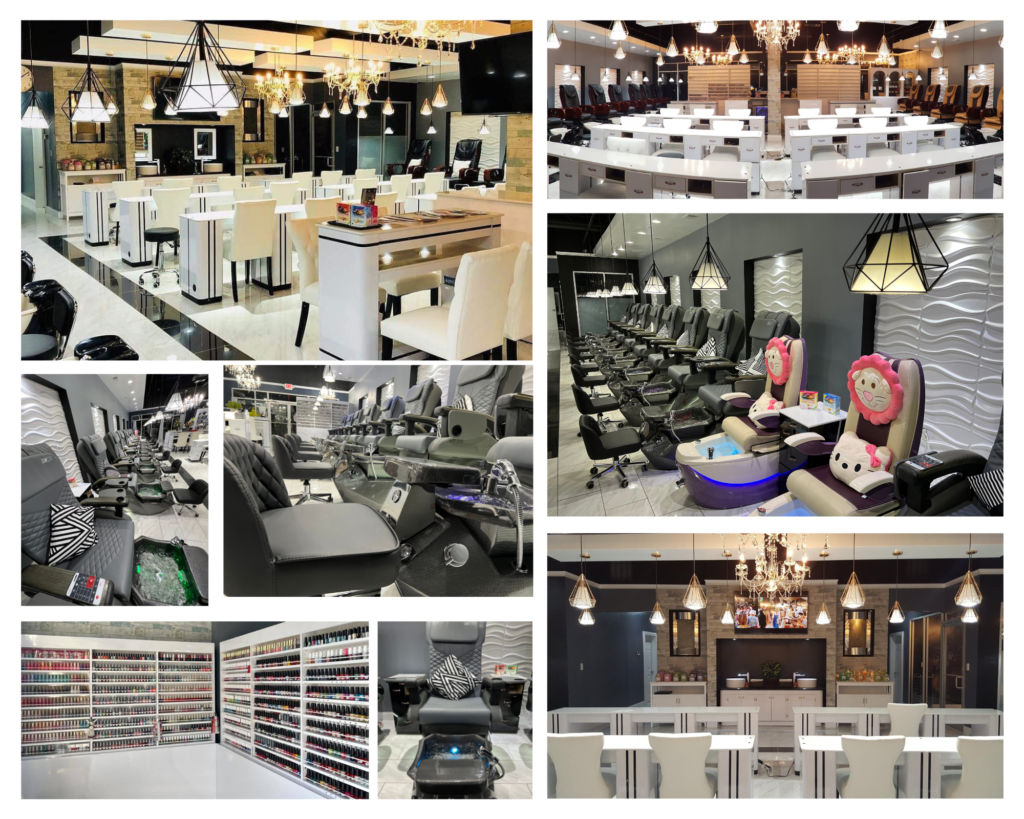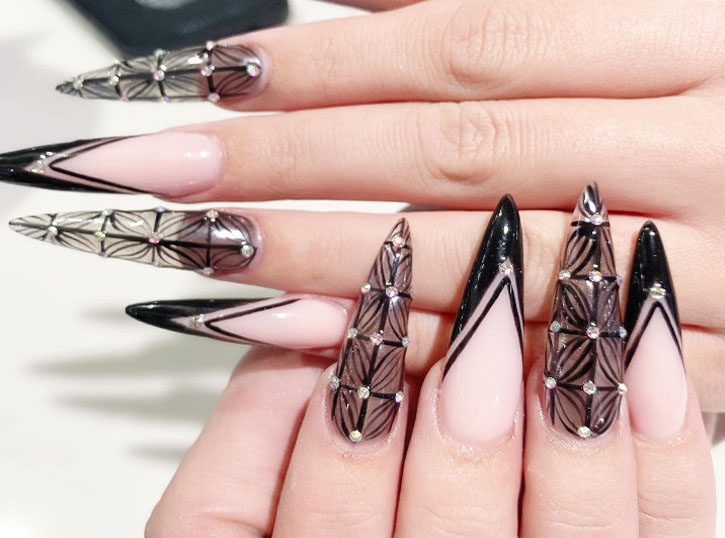 We like to be as transparent with our spa services as much as we can. Our rates are extremely affordable even after making zero compromises on product quality and staff hiring. Our rates depend on your designs, and every price range will perfectly justify the time and effort spent on your design, so you get the perfect value for money.
Brows, Lashes, and Waxes…oh my!
Things that you only get at ManiBliss!
Besides nails and pedicures, we offer eyelash extensions, waxing, and brow-tinting!
Our primary goal is to give you the best nail spa services, and our job does not end as soon as you walk out of our salon with your dream nails, but we give you a 7-day warranty. If anything happens to your nails in the first 7 days, we will fix it.
We offer a free nail-fixing service, so if you get your nails done from another salon and they break or you face some other issues, you can come to us. Depending on the case and the severity of the nail damage, we keep the minor fixes free of charge.
ManiBliss is a nail spa that offers its clients a wide range of high-quality, hygienic, and affordable services, including everything from our signature nail services to classic manicures, pedicures, eyelash extensions, waxing, and brow-tinting. Our experienced professionals do it all, so forget about making 5 different appointments for your beauty. All you need is an appointment at ManiBliss.
ManiBliss is a women-owned, family-owned, local business. ManiBliss started its operation in 2018 and was re-established in 2021. However, we have been in the nail care industry for over 20 years. Using our years of experience, we transformed the business model to increase customer satisfaction rate and quality.
Since the transformation, we have observed tremendous growth and achieved many milestones. We are genuinely grateful for all the love and trust our clients showered on us, but this is just the beginning, and we have many things planned for the upcoming years.
Giving every client high-quality services is one of our core values. From using the most high-end products to seeking out & hiring professionals that have been in the industry for more than 15 years, we do it all to give our clients the most high-quality and premium services.
We use our customer satisfaction rate as a metric to evaluate our performance. We take every necessary measure and even go the extra mile to ensure that every client leaves our spa feeling completely happy and satisfied with our service.
Our Vision:
ManiBliss has high expectations because we want to:
Give our clients the best and most luxurious spa services.
Build a close-knit community of happy, satisfied clients that come back again and again after trying our services.
Give talented professionals a healthy working environment where they are appreciated for their work and professionalism.
Our Mission:
ManiBliss is working dedicatedly towards our goals. With the love and support of our clients, we will soon achieve them. Our mission is:
To make the name ManiBliss synonymous with exceptional and impressive nail care services.
To be the most loved, trusted, and preferred nail space in Alpharetta.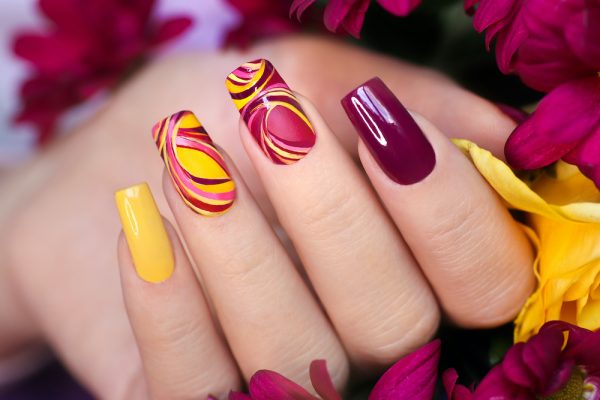 Manicure-Cuticle Care & Nail Nutrition
ManiBliss offers a variety of relaxing manicures tailored according to your individual needs. We use quality tools, products, and techniques to clean and shape your nails, treat your cuticles, and give you beautiful and healthy hands. Our experienced professionals will ensure you get the perfect manicure every time! We also offer a whole line of vegan-friendly nail polishes at no extra cost. Pamper yourself with one of our luxurious manicures today!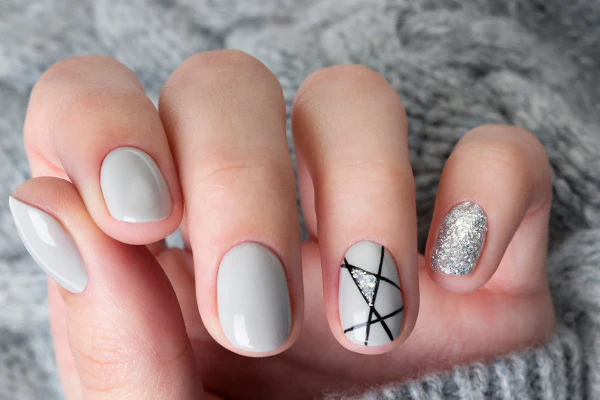 Pedicures to the soul & your sole
ManiBliss reinvested in the installation of 18 BRAND NEW pedicure chair spas, including 2 kids' pedicure chairs. Our feet are the most used and abused part of our body every day, and their beauty and health can get ignored in everyday life. Bid farewell to dull and dry feet with our wide range of pedicures tailored to meet your individual needs, from sugar scrubs, massages, nail trims and paraffin dips. Your feet will feel like heaven.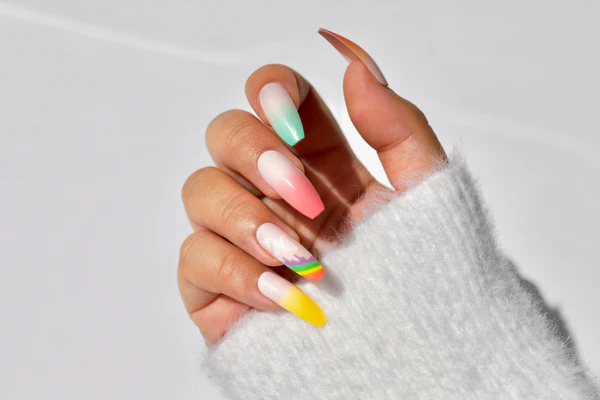 Gorgeous nails and healthy nails do exist, and that's exactly what our SNS Nail Powders stand for, as they contain Vitamin E and Calcium and are completely odor-free. Fortified with healthy minerals in our powders, our Signature Nail Systems (SNS) work to not only beautify but also lengthen and add strength to your nails.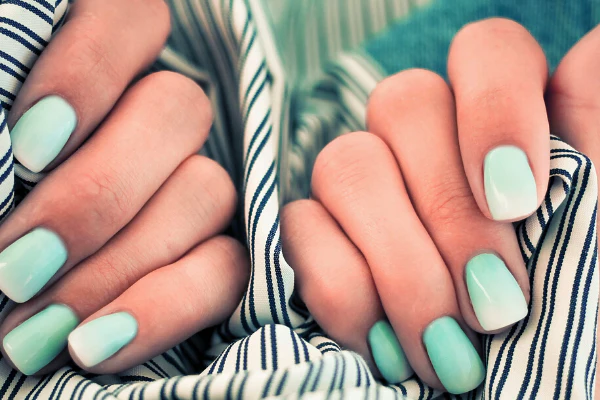 GEL Nails- Hundreds of Colors to Choose!
Gel nails have been around for quite some time, and people absolutely love them as they are super strong and durable. They protect your natural nails so they can grow, and the application process is also very simple. Soak-off Gel Polish is an odorless gel painted on your nails and cured under an LED light to create a hard layer of protection for your nails, keeping them strong so they can grow.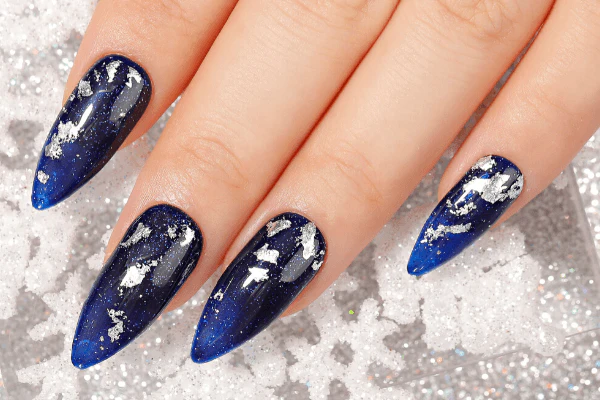 Nail Extensions/Enhancements
We offer you a wide range of nail enhancements, including SNS healthy nails and Acrylic Powder to enhance your natural nails to fit your desired nail shape and style. So whether you want to go for a simple and minimalistic style or are looking forward to experimenting with different unique styles/shapes, ManiBliss is the place to be.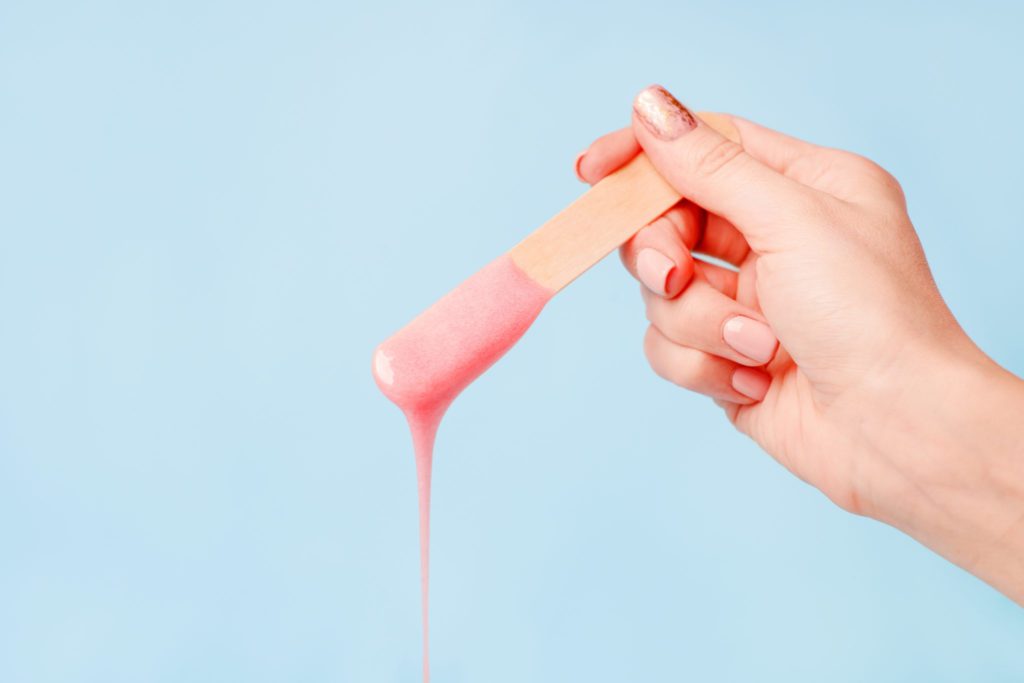 Waxing Services-"Hair-Free is Carefree!"
There's a "Brazilian" reason to get waxed at ManiBliss! Keeping/removing body hair is a personal choice, but it should always be done by professionals, as the wrong techniques or tools can increase your growth and give you cuts/burns along with a painful experience. With at-home hair removal procedures, you are less likely to have smooth and hairless skin. ManiBliss offers a wide range of wax services for eyebrows, lips, chin, neck, sideburns, forehead, whole face, underarms, arms, legs, bikini, Brazilian, and back with minimum pain and silky smooth skin.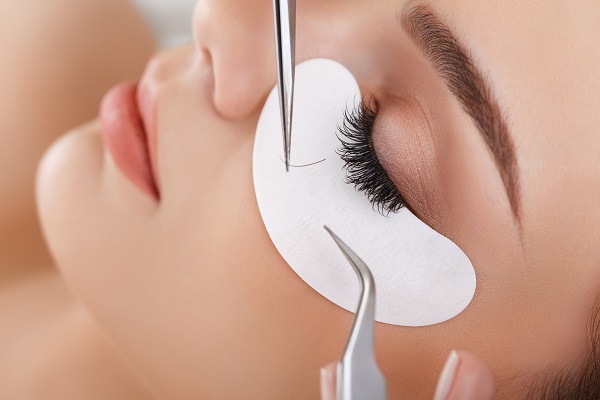 Perfect lashes are just a blink away! Eyelashes can make or break your look, so make them gorgeous so they can do the talking. Go for our gorgeous and fluttery eyelash extensions that add fullness and volume to your lashes and make you look effortlessly beautiful all day long. Save yourself from the harm and hassle of daily mascara application with our eyelash extensions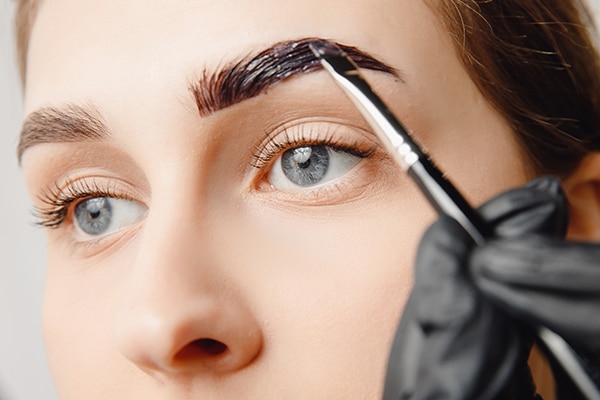 Make your eyes pop and look effortlessly gorgeous with our eyebrow tinting service! Your brows can make or break your look, and no matter how much you try, if your brow color does not suit your face color and structure, you will always feel as if something is missing. With our eyebrow tinting services, the tints we pick compliments your face and complexion to make your natural features pop!
MANIBLISS SIGNATURE MANICURE
* Soak & soften cuticle
* Nail shaping & cuticle grooming
* Hand massage with lotion
* Finish with your choice of regular nail polish
* Includes sugar scrub exfoliation
* Hydrating mineral mask with warm towel wrap
* Paraffin treatment for deep moisture
DELUXE MANICURE
* Soak & soften cuticle
* Nail shaping & cuticle grooming
* Hand massage with lotion
* Finish with your choice of regular nail polish
* Includes sugar scrub exfoliation & warm towel wrap
* Includes hydrating mineral mask
ESSENTIAL MANICURE
* Soak & soften cuticle
* Nail shaping & cuticle grooming
* Hand massage with lotion
* Finish with your choice of regular nail polish
MANIBLISS SIGNATURE PEDICURE
* Warm jacuzzi soak, nail shaping & cuticle grooming
* Sole buffing, leg massage, warm towel wrap
* Regular nail polish by choice
* Callus treatment & sugarcoat exfoliation
* Mineral foot mask & hot stone massage
* Paraffin treatment for deep moisture
ESSENTIAL PEDICURE
* Warm water jacuzzi soak
* Nail shaping & cuticle grooming
* Sole buffing, leg massage, warm towel wrap
* Regular nail polish by choice
SOLE SOLUTION PEDICURE
* Warm water jacuzzi soak
* Nail shaping & cuticle grooming
* Sole buffing, leg massage, warm towel wrap
* Regular nail polish by choice
*** Includes callus treatment & Sugarcoat exfoliation
DELUXE PEDICURE
* Warm water jacuzzi soak
* Nail shaping & cuticle grooming
* Sole buffing, leg massage, warm towel wrap
* Regular nail polish by choice
*** Includes callus treatment, sugarcoat exfoliation, and mineral foot mask
PEDICURE ON THE ROCKS
* Warm water jacuzzi soak
* Nail shaping & cuticle grooming
* Sole buffing, leg massage, warm towel wrap
* Regular nail polish by choice
*** Includes callus treatment, sugarcoat exfoliation, and mineral foot mask, hot stone massage
LUXURY VOLCANO PEDICURE
* Jacuzzi soak, nail shaping & cuticle grooming
* Sole buffing, leg massage, warm towel wrap
* Regular nail polish by choice
* Includes callus treatment & Sugarcoat exfoliation
* Mineral foot mask & hot stone massage
* Paraffin treatment with 5 minutes neck & shoulder massage
* Collagen cream mask & collagen massage
Nail Services
GEL-X EXTENSION $65
SNS FULL SET $55
SNS PINK & WHITE $60
SNS FILL $49
SNS PINK & WHITE FILL $54
REGULAR ACRYLIC FULL SET $45
ACRYLIC REGULAR FILL $35
COLOR POWDER FULL SET $55
ACRYLIC COLOR FILL $50
OMBRE FULL SET $65
OMBRE FILL $60
ACRYLIC PINK & WHITE FULL SET $60
ACRYLIC PINK & WHITE FILL $55
***Additional charges for special shapes, lengths, and designs.
EyeLash/Eyebrows
BROWS TINTING $22
CLASSIC EXTENSION $165
2 WEEKS FILL $75
VOLUME/HYBRID EXTENSION $200
VOLUME /HYBRID 2 WEEKS FILL$85
CLUSTER LASH $35
MICROBLADING $450
Waxing
EYEBROWS $15
SIDEBURNS $15
UPPER LIP $8
CHIN $10
LOWER LIP $7
NECK $15
FOREHEAD $15
FULL FACE $45
Pedicures have many benefits such as massage increases circulation in legs and feet. Pedicures reduce excess drying of your skin to prevent cracks that could attract infections.
We do NOT recommend waxing OR shaving at least 24-48 hours before your pedicure. Waxing/shaving your legs causes your pores/hair follicles to be exposed, making your skin very sensitive. ManiBliss has some heavenly foot scrubs you might want to try, which helps exfoliate the skin. So, don't wax/shave before a pedicure, we really don't mind!

-We DO recommend wearing comfortable clothes & loose pants that can be rolled up as your feet will be dipped in water and your legs up to your knees will be worked on by our nail technician.
What Are You Waiting For...
Please feel free to ask us any questions, we strive to respond to any and all inquiries as quick as possible.
Mon 9:30 AM – 7:00 PM
Tue 9:30 AM – 7:00 PM
Wed 9:30 AM – 7:00 PM
Thu 9:30 AM – 7:00 PM
Fri 9:30 AM – 7:00 PM
Sat 9:30 AM – 6:00 PM
Sun 11:00 AM – 5:00 PM
Verified
Great pedicure from Hugh (beat the stress out of me 😉 ) and equally as good manicure from Hailey – much appreciated!
Verified
First time coming here. I got a pedicure and it was soooo nice. I got the deluxe. They gave me water, made sure i was comfortable, and checked in occasionally to make sure everyhing was going good for me. Really appreciate that. It was very relaxing. Update 2023: Came back again after a long time and they are STILL so so nice. They really do make sure you're comfortable. They're incredibly consistent with their service.
Sarah Maitland
2023-07-23
Verified
Went today for the first time with my mom for a mani and the service was amazing and the salon was super trendy and clean. Will go back next time I'm in town!
Mindy Maitland
2023-07-23
Verified
This was our first visit. Definitely going back! Excellent salon!!!!
Verified
Such wonderful staff, everyone was so lovely. My nails are AMAZING! I love them! 10/10 recommend this business
S-L Landsittel
2023-07-15
Verified
Amazing people and atmosphere. I always enjoy spending time there, either getting my nails or lashes done. I walk out with a smile every time.
michelle michelle123
2023-07-15
Verified
Wonderful experience!
Angelina Gonzalez
2023-07-13
Verified
This place is so sweet. They always make sure you're comfortable and try to make sure they are doing what you want done on your nails. I had Hailey do my nails and she does amazing designs. Overall great experience 👍🏼
Verified
Had gel x nails done with a design. Absolutely gorgeous. Love them. Thank you so much!
Verified
I started going here to get my nails done about a year ago and I will never go back to any other nail salon, every time I come here they are very nice and I always walk out very happy with how my nails turned out. They have a very wide variety of nail tips, polish, and more, they are also very good at designs.
Finally I found a nail salon that actually cares about customers service, are super friendly and tries to make you feel at home. Yesterday was my second time going to this place and coco again did a great job. She takes her time making sure your nails look great and instead of getting mad if you see something wrong she welcomes all types of feedback. I LOVE HER I've been to plenty of nail salon and I've seen how owners act with their employees. That same rudeness rubs on them and takes it out on the customer. The owner at this place is amazing with her employees. I just want to say thank you to her for having the time to just sit with them talk to them. And because of that ALL OF THEM are SO SO SO friendly! I love it here and I won't let this place go! Thank you for being the best nail salon I've seen yet!
So professional, so excellent. It sounds silly but they truly care about your nails and great service!
Me and my sisters love going here. While I love more simple and natural nails, my sisters opt for more elaborate designs. The nail technicians here can to it all. They are patient and attentive, always checking in to make sure everything is to your liking. Me and my sisters love it here and we are so thankful they are so close to us!
I had gel x nails done and they turned out absolutely amazing! They are fantastic and i am so glad i went, everyone is kind as well. I really recommend coming here! Coco had done my gel x nails and she is awesome! My grandma got normal gel by Gavin and he is awesome as well!
I visited for the first time today. I really enjoy how clean and classy this place is. I recommend the paraffin treatment with your mani/pedi! I got a birthday discount as well just by letting them know my birthday had just passed. If you're in the Alpha area, I highly recommend! Service was great and the staff are super friendly
I have thoroughly enjoyed every experience at Mani Bliss. I have gotten everything from a full set of SNS to a pedicure to getting my eyebrows waxed and I have never been happier with a salon. I have had several different technicians do my nails and they have surpassed my expectations every time! I brought my roommate today for a little roomie date and we both love our nails! I have been getting my nails done since I was in middle school and I've never been happier with a set than I was today. Would totally recommend!
I am super picky about nail salons…cleanliness, quality of work and of course good service. This place has all three. I have tried several in the area and come back to this one time and time again. They have Japanese organic gel polish which many places do not carry (better on your fingernails). They are not rude and speak English (a lot of places carry on in Vietnamese, not professional). It is a large salon and if you call ahead, no waiting.
Love it here ! Vy is the owner and she is just amazing ! I've been going to ManiBliss for 2 years and I have never left disappointed! They are very accommodating , flexible with your schedule, and overall great staff. I am a one nail tech kind of gal so Vy is all I work with, but all of the nail techs are very good at what they do! Pedicures are amazing and you'll have so many options. I always bring my son with me and they have the cutest kids pedicure chairs! Overall 100/10 !